Roofing Contractors Providing Quality Roofs.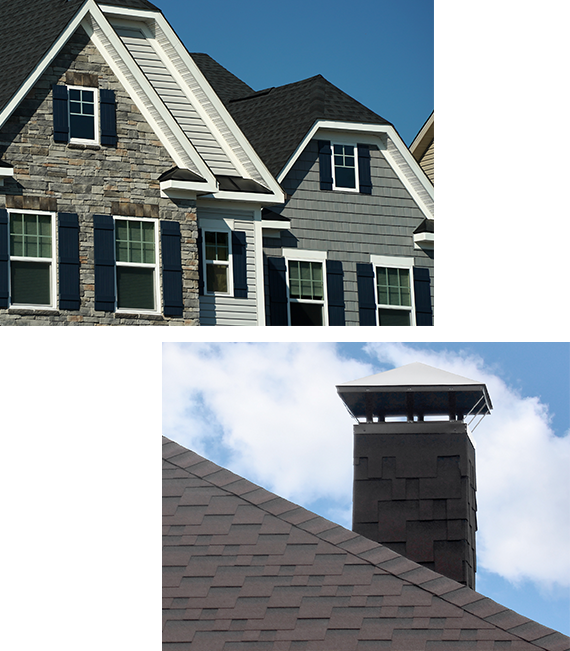 Make sure your home is covered with a quality roof
With over 15 years of experience in the roofing industry, Ohio residents have turned to Ramos Roofing for their roofing contractors of choice. Founded by Ohioans for Ohioans, we understand the unique nature of Ohio weather and the demands it places on residential roofs.  If you are in need of a roof replacement, our team will deliver a quality new roof at a great price. With roof repairs, we put thought and strategy behind every repair to ensure it is a repair that makes sense. Whatever your need, we stay on our timeline and budget, without compromising quality.
We offer the following roofing options:
We'll provide fast, cost-effective solutions.
The team of Ramos Roofing is ready to assist you with emergency roof repair.
Free Storm Damage Assessment
We will assess the damage and cover the roof damage with a tarp if necessary to prevent further damage.
Work Efficiently With All Home Insurance
No hassle and worries working with your home insurance, we make the process easy.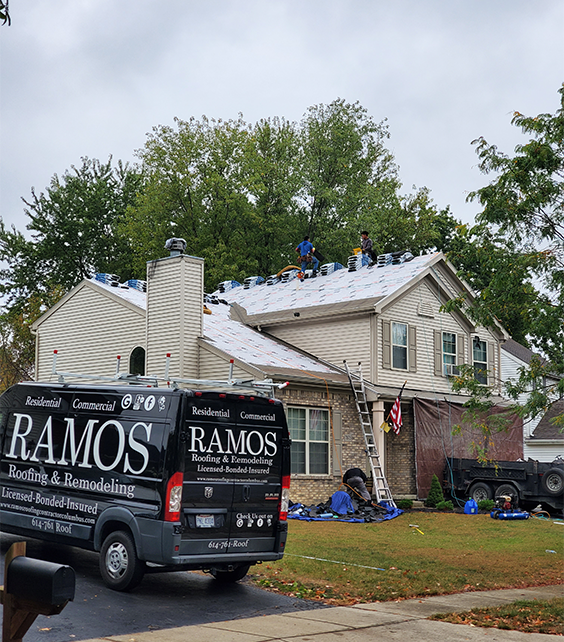 Schedule Your Free Roof Assessment
Don't wait for the damage to grow. Get quality work and honest service from your local roofing contractors. Contact Ramos Roofing to schedule your assessment.
Documented roof condition with quality photography
Explanation of any roof problems
Professional recommendation on how to best move forward
Option of Insurance Claim or Retail Estimate
1 Day Professional Install
Ramos recommends IKO Dynasty roofing system
We hold aN IKO Craftsman Premier standing
IKO Dynasty carries a limited wind warranty coverage for winds up to 130 mph and a class 3 impact resistance rating.
Limited Lifetime Warranty for the owner or the first transferee who owns the building on which shingles were installed.
Offering traditional color choices or choices that make a bold statement. Shingle colors resist black streaks or discoloration.
Columbus clients prefer Ramos Roofing contractors for their home roofing needs.
"Due to a prior storm, I experienced substantial damage to my roof. I reached out to Ramos Roofing.  The quality of the work was exceptional, the process was worry-free, the communication was excellent, and it was likely the finest experience I have ever had with a contractor. They started on time, finished on time, and delivered a beautiful new roof. There were no surprises, and no up charges and took control of the process with the insurance claim. Would recommend Ramos Roofing to anybody! Fair, professional, responsive and diligent."
" We had a complete roof replacement on our craftsman home. They made necessary updates to our flashing and ventilation. They worked with our insurance company, so we didn't have to (yay) also ensuring all repairs were made to code ( some things the insurance company didn't know about). They were very responsive, and upfront about cost and availability. Their team showed up promptly at 6 am and worked until 8:30 pm cleaning up their mess. I would recommend Ramos Roofing for all of your roofing needs."
"Ramos Roofing put a new roof on my home. It's beautiful and just very well done. Additionally, the entire process was unexpectedly easy, because my representative took care of all the little details: by working closely with my insurance company, addressing all questions, and by going above and beyond in offering a variety of solutions to unanticipated roofing issues. Ramos Roofing was just very thorough and professional. The roofers themselves worked quickly and efficiently, cleaned up all debris, and left my yard spotless! This is a great company with wonderful and competent employees, and I highly recommend them; I appreciate you!"
Do You Have Any Questions?
How long does it take to replace a roof?
Most residential roofs are replaced in one day. If it is a bigger project, it may take 2 days.
How do I know if I should repair or replace my roof?
If you are just missing a few shingles, they may be replaced.  If your shingles are curling, cracking, or showing other damage or if there are problems with the underlayment, you may need a new roof.  Our experienced professionals will assess your roof and give recommendations.
Are you ready to work with a roofing contractor you can trust?
Providing Columbus area residents with the best roofing services. Trust that your residential roofing project will get done right, on time, and on budget.