Storm Damage
Insurance Claims
Ramos Roofing will work quickly to repair or replace your roof after storm damage.
Choose to file a claim, enjoy no hassle insurance claims.
Have an Emergency Repair?
Founded by Ohioans for Ohioans, we understand Ohio weather. Ohio seasons can bring harsh storms and wind that severely damage your residential or commercial roof. Don't delay even if it is small damage because it can lead into structure collapse. Call us for a free roof assessment at the first sign of storm damage to keep your home safe.
The team of Ramos Roofing is ready to assist you with emergency roof repair.
Free Storm Damage Assessment
We will assess the damage and cover the roof damage with a tarp if necessary to prevent further damage.
Work Efficiently With All Home Insurance
No hassle and worries working with your home insurance, we make the process easy.
Storm Damage Services in Columbus
Make sure your home is safe. Work with the team at Ramos Roofing for prompt roofing service.
Was your roof damaged by severe weather? Choose Ramos Roofing for excellent commercial roofing services.
Ramos Roofing is your best siding contractor after storm damage for bringing back prompt curb appeal.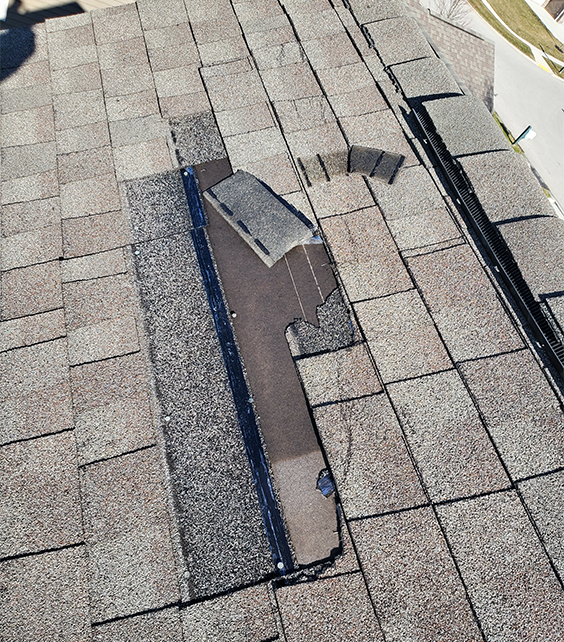 Just a few of the advantages
Contact Ramos before filing an insurance claim.
With filing an insurance claim, contact Ramos Roofing first.  With years of experience in the Columbus roofing market, we work directly with insurance companies and understand the process.
No hassle filing insurance claims
Ramos provides your insurance company with our findings after your roof inspection and provides an estimate, without you being involved.
You get the best settlement
We become your advocate to make sure you receive proper compensation for damages.
Accurately assess storm damage to roof
Roofing professionals are the best to assess your damage, not an insurance adjuster.
No unnecessary claims increase insurance premium
By calling us first, we will assess the damages to your roof.  We will give recommendations for you to decide if it is to your benefit to have a claim filed based on the damage, your deductible, etc.
Columbus residents prefer Ramos Roofing for their storm damage needs.
"Ramos Roofing was very quick to respond to my inquiry and came out soon after to inspect the huge branch that had fallen onto the roof. They were recommended by my State Farm agent. Ramos roofing is who I worked with and they stepped me through every step of the process. Ramos roofing team was very patient when the insurance claim process dragged on longer than expected. In the end I was happy with both State Farm and with Ramos Roofing."
"Ramos Roofing came out to our home and did a free inspection. They found there was storm damage and suggested we file a claim with our insurance. They met the insurance adjuster at the house and the insurance agreed to buy the roof. We then did the contract and picked our color. The process was so easy and took less than 2 weeks from start to finish. Ramos Roofing was super informative and helpful through the entire process and we love our new roof! I highly recommend Ramos Roofing!"
"Ramos Roofing was recommended by a friend. Our 20 year old roof needed help. They inspected the roof and reported considerable wind damage along with some hail damage. They walked us through the entire process. The claim was approved. Ramos Roofing was very knowledgeable and guided us through selecting the best product and color. The job was done in one day as promised. Their crew took excellent care with the plantings using tarps etc. to avoid any possible damage. We could not be happier and would recommend Ramos Roofing and the crew for any roofing need. The house looks great with its new roof. What a difference a new roof can make! Thank you Ramos Roofing!"
Looking for an experience roofing advocate after storm damage?
Ramos Roofing will assess the storm damage to your roof and provide you with information on if it is to your benefit file a claim with your homeowners insurance. If you choose to not use insurance, we offer 12 month no interest financing for roof repairs.